After having made a list of random things I didn't have for my trip, we went to the store! The wall outlets in Peru are different from the United States and sometimes there is more power coming through the outlets, so we bought some adapters. Now I'll be able to charge my phone and computer without completely frying both of them! I also got some hanging organizers, as I'll be sharing one standard closet with two other girls! Storage space is really limited. I also got a little first aid kit, just in case (it's super cute by the way). And because of the high altitude of over 11,000 feet above sea level, skin burns extremely easily or ALL skin types, so I got a big bottle of sunscreen ;) I started picking up some little things as well to pack in my carry ons like stain sticks, because I'm a mess! Another little thing you wouldn't really think about bringing is hand sanitizer, the water in Peru is not safe to drink or cook with, so washing your hands before and after meals is also difficult. We picked up a couple of bottles for the trip there. I had also ordered a bunk bed organizer (which came in today) since I will be staying on the top bunk, a bunk bed shelf, and a little over the shoulder backpack for cruising around town.
There are so many more things that I keep thinking of needing, but the issue is that I'm still not 100% sure what's legal to take on a plane or what's legal to cross over the border with! I guess that's just one more thing to add to my research list!

Powered by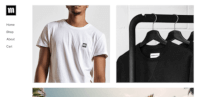 Create your own unique website with customizable templates.